Surprise, surprise, Square Enix has revealed a new trailer for Final Fantasy XV at this year's Tokyo Game Show. It's been awhile since we've seen any new footage detailing how the game would look and play — and let me tell you, it looks remarkable.
View the majesty that is the Final Fantasy XV trailer, below:
The trailer gives us some more insight as to how combat will work, and it seems that driving cars will play a pivotal role in transporting your characters between locations (No Chocobos?).
Viewing this trailer just revitalize my excitement for the game.  Everything about the trailer is awe striking — from how smooth the combat is, to how unbelievably impressive the graphics are. The wait for the game has been unbearable, now even more so with the release of this trailer; hopefully this is a testament that the game is making progress in the development cycle and is nearing completion as well.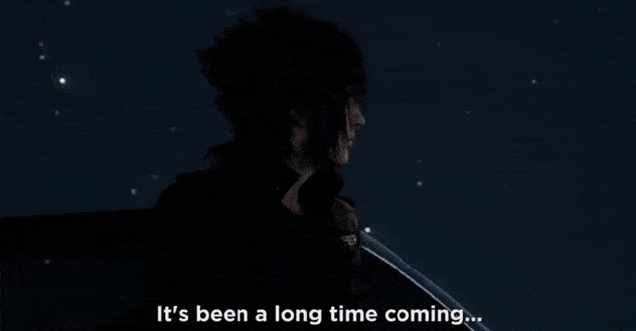 We can only hope, Noctis, we can only hope…