The Terra Formars manga is known for its ultra violence and gruesome deaths, that would make even the toughest person you know to wince at some of the manga's splash pages. Disappointingly, the anime adaption hasn't been living up to the standard. If you have been watching the anime Terra Fomars, you may have noticed that the anime has been heavily censored to the point where most of the action scenes and fights are unintelligible — seriously, at times the whole screen goes black for more than several seconds. Don't believe me? Then check out the image below: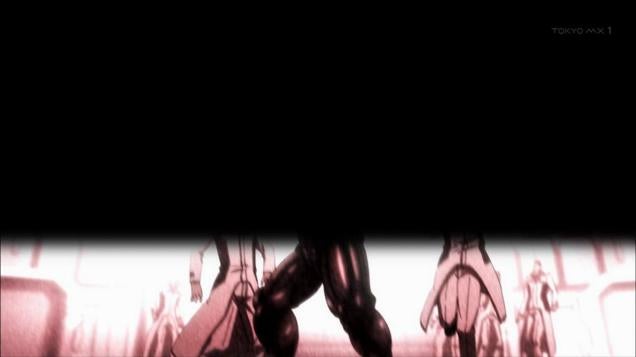 Yeah, it's that bad. But now we can rejoice, for Crunchyroll has announced that it will start streaming the anime uncensored. Alas, there's no definitive date on when we will get to view the uncensored  content — but Crunchyroll gave its viewers a sneak peek by allowing the first three episodes available to be viewed for 24 hrs, yesterday (it ended several hours earlier, so it's no longer available).
People that are taking to the forums, swearing that they will no longer watch the anime and will wait for the Blu-rays for it,  now have an alternative .
HT: Crunchyroll